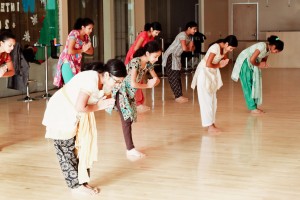 The classical arts are a powerful modem of human expression. Ideas, thoughts, and symbolisms are conveyed in a poetic, often lyrical, and strongly technical style – and, as human societies have evolved, classical arts have changed morph and meaning to adapt to societal norms. Consequently, classical arts are a common denominator for multiple styles of music and dance. That is, many modern styles of art derive techniques and meanings used in the classical arts.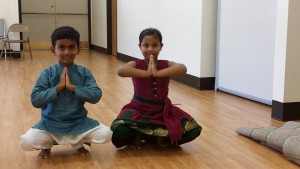 To study classical dance is a privilege that entails important responsibilities: discipline in mind and movement, dedication and unwavering patience, rigorous practice, engagement with the music's meaning and lyricism, and control over fear. In pursuing holistic development – improving abstract virtues alongside learning dance itself – students emerge from years of training with a set of both tangible and intangible skills and strengths that feed into multiple arenas of life. For example, students pursuing the classical arts have conquered stage fright, utilized classical techniques to compose fusion forms of dance, improved their appreciation and understanding of music, won public speaking championships through their dance-based lecture demonstrations, completed health and wellness goals, and more. The process is arduous, the benefits ultimately far-reaching beyond the more obvious medical and developmental benefits of participating in the arts themselves.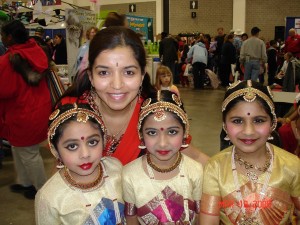 Natyarpana emphasizes character development concurrently with mastery over the art form. Students are motivated and encouraged to utilize their dance as a conduit for meaning: using art as a form of healing, for example, is a practice former Natyarpana students have experimented with, volunteering at organizations like RASA – an institution in India utilizing arts for rehabilitation of students with down syndrome and cerebral palsy. Likewise, Natyarpana trains students to not only perform Bharathanatyam, but understand its history, poetic nuances, and relationship with modern forms of dance across the world. For example, some past students in Natyarpana have learned fusion courses combining flamenco and Bharathanatyam, co-taught by Natyarpana's director, Guru Kripa Baskaran. Students identify intersectionalities between different cultures and classical forms of expression, better rationalizing their unique position in the world. It follows logically: many former Natyarpana students have moved on to become captains of collegiate dance teams, public speaking champions, dance teachers, arts therapists, directors of dance groups, medical professionals, and so on so forth.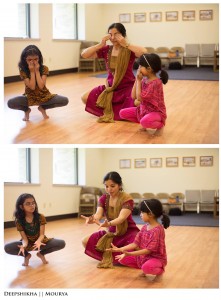 Students begin their experience with Natyarpana's beginner classes focusing on the particularities of Bharathanatyam: the technique, the foundational footwork, the structure upon which repertoire rests.Discipline is demanded, perfectionism striven for, and confidence ultimately developed. At more advanced levels, during which students learn repertoire culminating in stage performance, passionate students are given innumerable opportunities for outreach performances at schools, libraries, company offices, healthcare facilities, universities, local concerts, and additional, unconventional venues presenting an opportunity for intercultural exchange and artistic appreciation. Natyarpana students make their mark on local communities by introducing foreign audiences to Bharathanatyam, and the classical arts more broadly.
Passion is proportional to opportunity; by demonstrating genuine focus, students inevitably succeed and center their experience with Bharathanatyam and the classical arts as a unique focal point of their development as people. Natyarpana teachers reward students who demonstrate passion with significant opportunities. Every student is molded to leave an indelible mark.